MIZAR is a unique electro-optical surveillance system that integrates radar technology and information from optical sensors together in one system. There is also the possibility of integrating a laser rangefinder.

Thanks to pole through pan and tilt positioner, the system can carry surveillance optical sensors like day and thermal cameras and an absolutely independent surveillance radar placed on the top plate.
The system architecture is open to integrating various radars from different producers, which can be mounted on the independent top plate.
Highly accurate movement together with high payload ability enable the use of sensors for long range observation and the thermal imaging camera is able to detect NATO targets within the range of up to 25 km during day and night time.

Specifications
ELECTRO-OPTICAL SYSTEM
MIZAR-S
MIZAR-M
MIZAR-L
MIZAR-X
Pan/Tilt Positioner
Azimuth Range
n × 360°
Elevation Range
±90° *
Azimuth Speed
max. 100 °/s
Elevation Speed
max. 100 °/s
Positioning Accuracy
≤±0.2 mrad
Operating Temperature
-32 °C to +70 °C
Storage Temperature
-40 °C to +70 °C
Environmental Protection
IP 66
Optical System Range Performance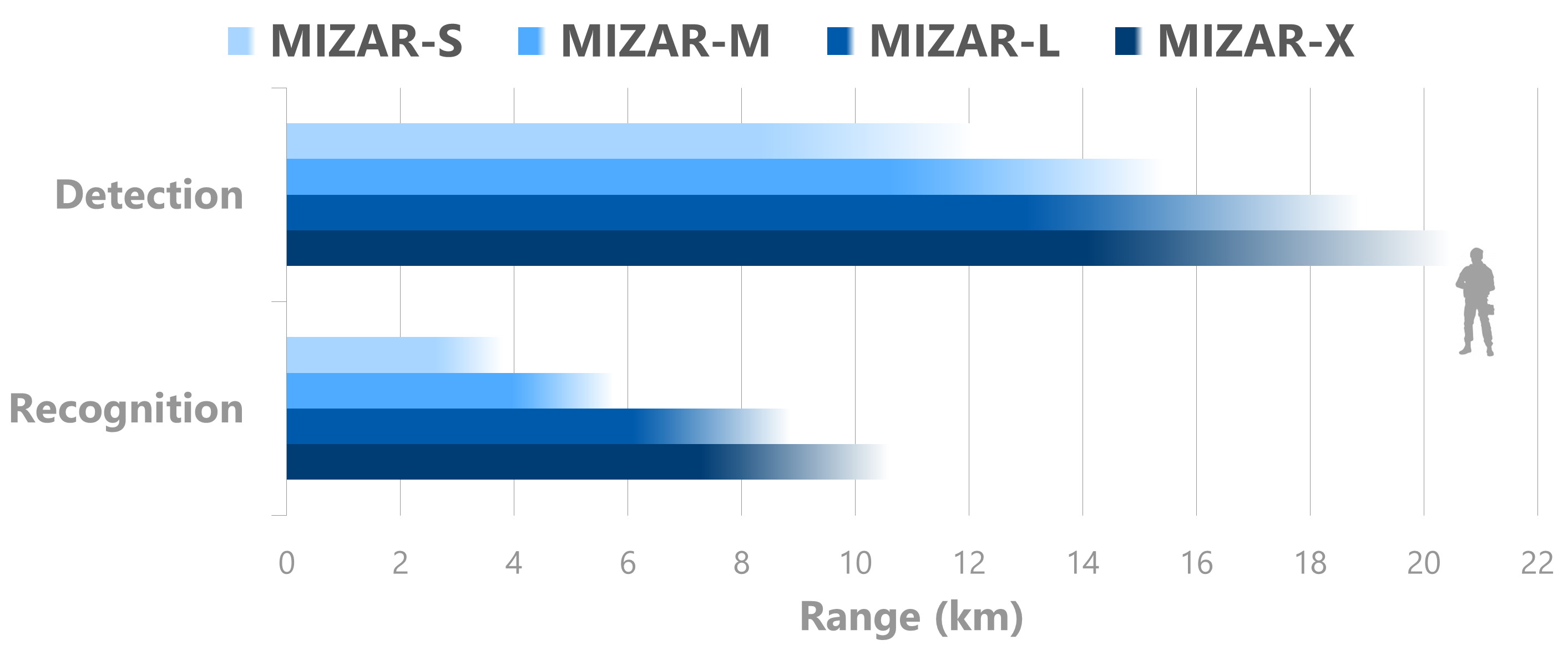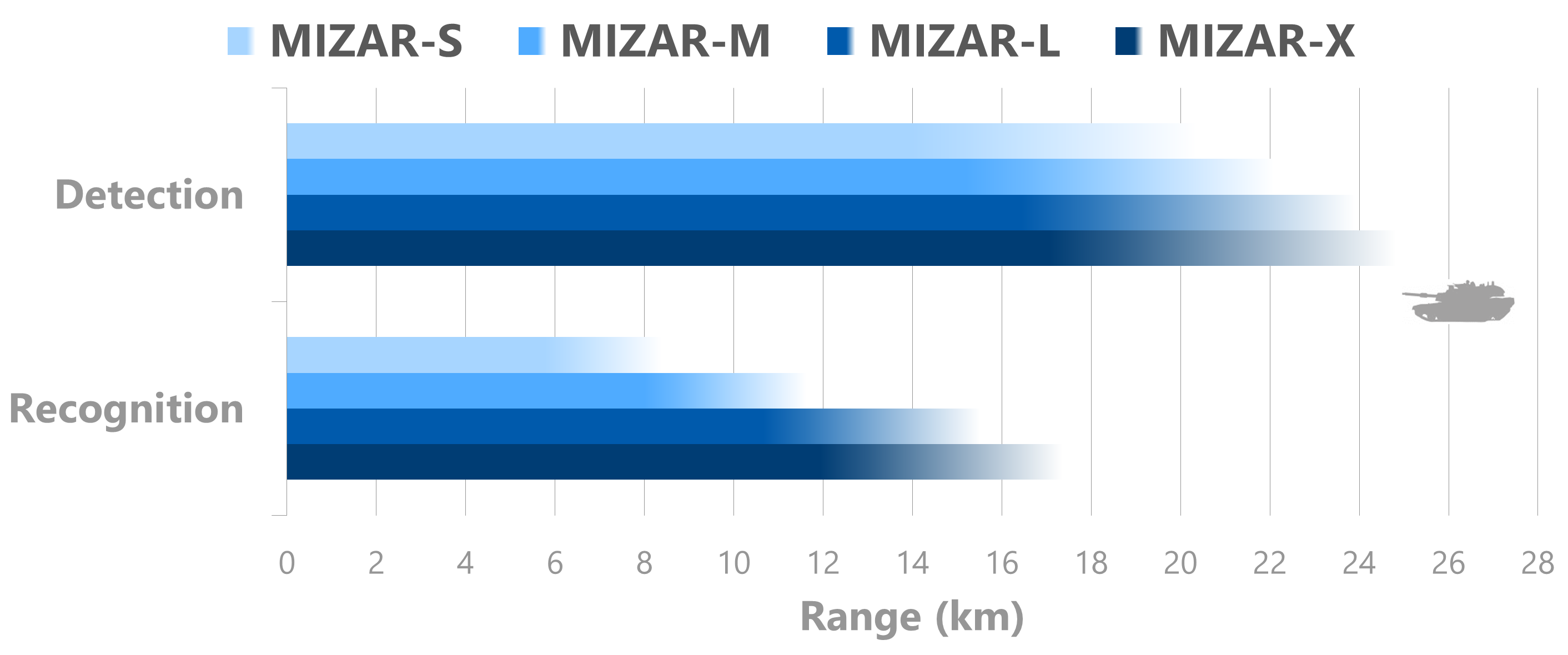 * Elevation range depends on the radar used.
Range performance of the thermal imaging camera depends on actual weather conditions.
Specifications are subject to change without notice. Photo is for illustration purpose only.