Stationary electro-optical surveillance systems are used for monitoring and surveillance of areas of interest such as boundary lines, airports, oil refineries, power plants, coastal areas and other areas with increased demands for flexible protection against penetration by intruders during day or/and night time. LIRA series is intended for shorter observation range - up to 9.1* km for detection of NATO targets.

Basic configuration comprises two axes pan and tilt positioner, sensor containers with uncooled thermal camera, day camera and laser range finder.

All monitoring systems can be controlled through various control consoles with different software package RCM.

Specifications
ELECTRO-OPTICAL SYSTEM
LIRA-S
LIRA-M
Pan/Tilt Positioner
Azimuth Range
n × 360°
Elevation Range
±90°
Azimuth Speed
max. 60 °/s
Elevation Speed
max. 60 °/s
Positioning Accuracy
≤±2.5 mrad
Operating Temperature
-40 °C to +60 °C
Storage Temperature
-40 °C to +70 °C
Environmental Protection
IP 66
Laser Rangefinder
Measuring Distance
-
6 000 m
System Range Performance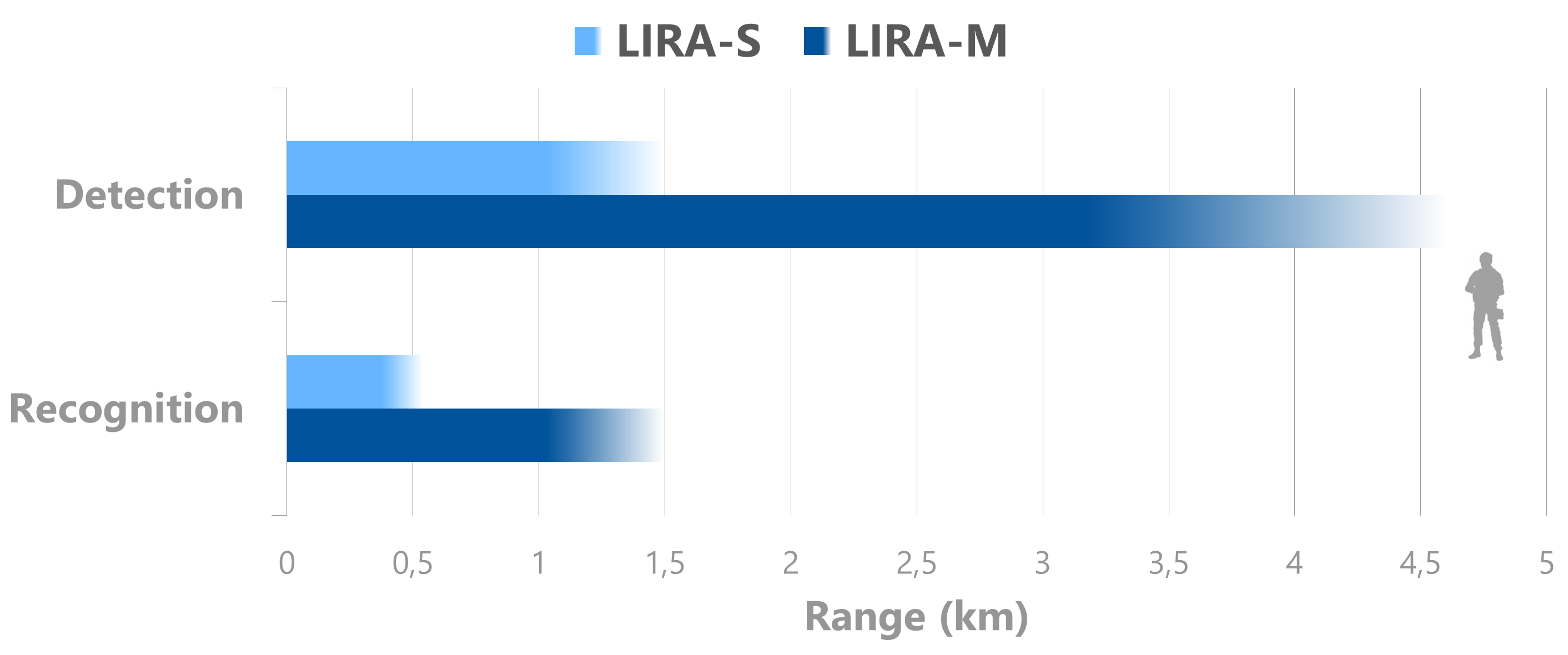 * System range performance depends on actual weather conditions.
Specifications are subject to change without notice. Photo is for illustration purpose only.